Voice of Obi-Wan brings his talents to 'legendary' BACI event
by Axiom | October 19, 2012 11:58 am
He's been the voice of Star Wars' Obi-Wan on a PlayStation product, added his vocal genius to efforts spearheaded by the likes of CTV and Subway, and next Jonathan Love will bring his talents to the Burnaby Association for Community Inclusion (BACI) on Nov. 16.
Jonathan is a Calgary-based voice actor with a portfolio as diverse as they come. In addition to this BACI gig, the next few months see him writing and performing in a series of Calgary Philharmonic Orchestra education outreach concerts while releasing four Christmas albums with his band, the Heebee Jeebees.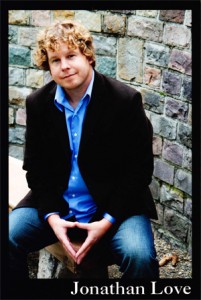 [1]
And what brings him to BACI?
"It's basically a family relation," says Jonathan.
Jonathan's best friend is married to BACI co-executive director Tanya Sather.
In part he's looking to support a friend and is excited to join what he understands to be a legendary event.
"Apparently it's always a great event for people involved," he says, referring to this year's global fusion theme as likely fodder for some great experiences, not to mention the notable prize to be won — a one-night stay in Jasper (with a round-trip train ride).
Up-and-coming live painter Yared Nigussu will also be sharing his talents, and various items to be auctioned include lunch with Smallville's Lois Lane.
But, for Jonathan, agreeing to be Master of Ceremonies for the BACI Ball: Global Fusion event is ultimately about jumping on the chance to back a notable social change effort.
He points to BACI's collaborative efforts across the broader community to realize its mission of inclusion for all.
"The integration is quite phenomenal," he says. "To see so many organizations getting behind that and donating their talents and time is really great."
Taking the time to celebrate the BACI community itself through this event is another reason he's inspired to join.
"They give voice to some incredible individuals that have a lot to give, and I'm just excited to be a part of that," says Jonathan.
"The potential in all of us has to be realized and for some, it takes the right mentorship, the right teacher, the right type of coaching and for some it takes an organization (like BACI) that has a vision of integration and collaboration that allows for that."
For more on the BACI Ball: Global Fusion click here[2].
For more on Jonathan Love, click here[3].
Feel free to comment on this story below, or e-mail the writer, Michelle Strutzenberger, at michelle(at)axiomnews.ca.
Endnotes:
[Image]: http://gobaci.com/wp-content/uploads/2012/10/JLove-Headshot.jpg
here: http://baciball.com
here: http://jonathanlovevo.com/
Source URL: http://gobaci.com/2012/voice-of-obi-wan-brings-his-talents-to-legendary-baci-event/
---