New Activities at Bonsor Rec Centre
by Carol Broomhall | October 29, 2013 6:31 pm
BACI has partnered with Bonsor Recreation Centre to start up new inclusive activities during the day.
Currently, we are offering dance, theatre and sports programs and are brainstorming ideas for new programs or classes over the next year.
You can find more information, and register for these programs, through Burnaby's Leisure Guide.[1]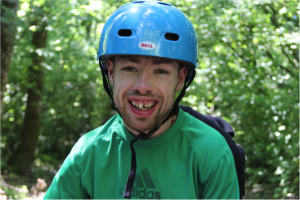 [2]
Endnotes:
Burnaby's Leisure Guide.: http://www.burnaby.ca/flipbook/Leisure_Guide_Fall_Winter/
[Image]: http://gobaci.com/wp-content/uploads/2013/10/josh.png
Source URL: http://gobaci.com/2013/new-activities-at-bonsor-rec-centre/
---
Click to listen highlighted text!