May is Child Care Month!
by Carol Broomhall | May 5, 2017 6:05 pm
In May, we celebrate the vital work and dedication of the Early Childhood Educators in BC — particularly those in BACI's 4 child care and out of school care centres! Children are our hope for a better future, and what they learn in these important early years will have an impact on us all.
Some experts believe that 80% of our essential life skills are learned before age 6. These shape our core values and beliefs about how we treat others and how we view ourselves.
So this month, we recognize the importance of child care to families, and honour the Early Childhood Educators who provide young children a caring and safe place where they can create, explore and learn.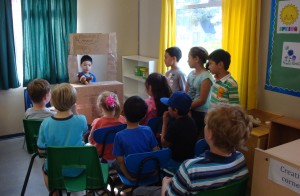 [1]
Endnotes:
[Image]: http://gobaci.com/wp-content/uploads/2017/05/Child-Care.jpg
Source URL: http://gobaci.com/2017/may-is-child-care-month/
---
Click to listen highlighted text!