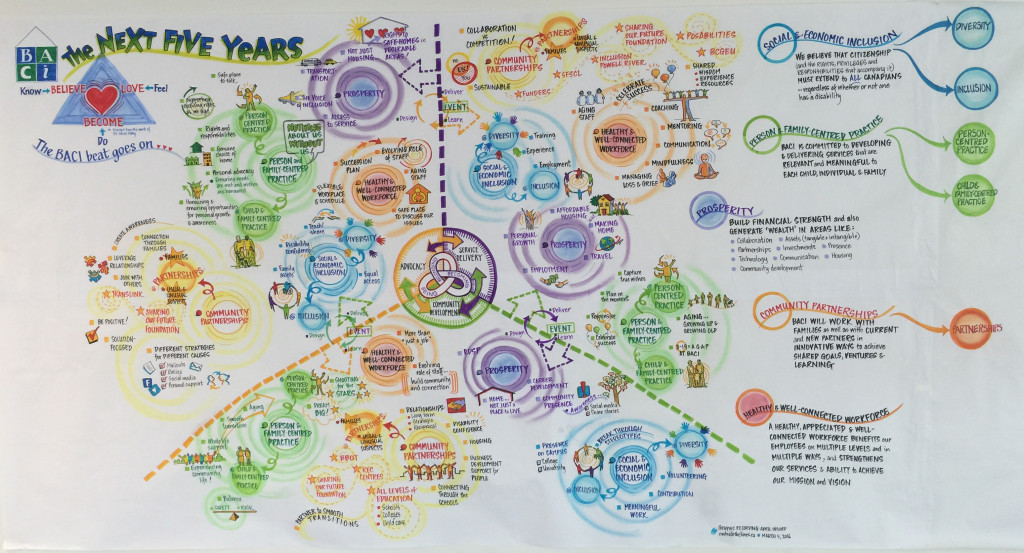 BACI has developed a new 5-year strategic plan for 2016 to 2020. It was created by meeting with four key stakeholder groups — the people we serve, their families, our employees, and community members.
Each group discussed their hopes and dreams for BACI, and for good lives for the people we support. Input from each group was captured in the images below:
Check out BACI's Theory of Change!
See BACI's previous Strategic Plan for 2011 to 2016.
---
Action Plans
BACI's yearly Business Improvement Plan and Outcomes Report ensure that we achieve the goals and actions identified in our Strategic Plan.
Business Improvement Plans:
Outcomes Reports:
---
History