Another Great Bonsor Winter Party
This year's Bonsor Winter Party was a great success! Everyone enjoyed the fabulous food, festive decor, dancing, and lots of wonderful door prizes!
Special thanks to the team who made the event possible, to event organizer Karey DeGenova, and to the BACI and Sharing Our Future Foundation Board Directors who served all of the food.
Many thanks also to the Clark, Woolley and Chomechko families who donated door prizes. Your generosity is much appreciated!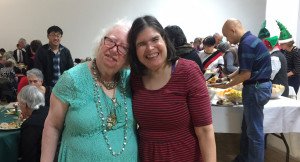 A good time was had by all!