How to Access Services
by admin | June 22, 2011 12:32 pm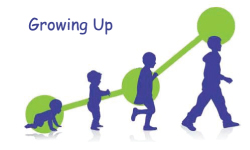 [1]
For Infants:
If you are currently living in Burnaby, BC, and your baby needs a little bit of extra help (and is under 3 years of age), please call 604.299.7851 and ask to speak to an Infant Development Consultant.
If you live outside of Burnaby, BC, you may access services here[2].
If you are a professional working with infants in Burnaby, BC, please fill out our Referral Form[3].  The Form can be filled out on-line and submitted electronically, or printed and a hard copy sent to Jen Ghioda, IDP Manager, at 2702 Norland Avenue, Burnaby, BC, V5B 3A6, or faxed to 604.299.5921.
For Children and Youth:
Check out the information on our inclusive Child Care Centres, Out of School Care Centres[4], Youth Services[5], Transitional Services, Family Support[6] and Respite[7].
If you are interested, please contact your local Ministry of Child and Family Development (MCFD) office[8] to make arrangements for service provision.
For Adults:
If you want to begin to understand what we do at BACI, contact us at BACI Reception[9] or 604.299.7856, to arrange for a tour.  If you think that you or a loved one would like to come to BACI, contact your local Community Living BC (CLBC) office[10] to arrange for funding or a referral.
How to Fill the Gaps
If you are not able to secure funding for all of the supports that you need, a few options are:
BACI's Community Kitchen programs or Outreach Classes. For more information, please email Ilona Kosciecha[11] or call 604.299.7851.
BACI's Teen Program (for youth aged 13 – 19; not funded by MCFD, so open to all). Please email Kama Guezalova[12] or call 604.299.7851 for more information.
Local Parks and Recreation programs[13]
Down Syndrome Research Centre[14]
Canucks Autism Network[15]
Volunteer Burnaby[16]
Useful links to other organizations[17].
Endnotes:
[Image]: http://gobaci.com/wp-content/uploads/2011/06/Life-Stages.jpeg
here: http://www.mcf.gov.bc.ca/spec_needs/idp_contacts.htm
Referral Form: http://gobaci.com/wp-content/uploads/2012/06/IDP-Referral-Form.pdf
Out of School Care Centres: http://gobaci.com/what-we-offer/children-services/out-of-school/
Youth Services: http://gobaci.com/what-we-offer/youth-services/
Family Support: http://gobaci.com/what-we-offer/family-services/
Respite: http://gobaci.com/what-we-offer/children-services/childrens-respite/
Ministry of Child and Family Development (MCFD) office: http://www.mcf.gov.bc.ca/spec_needs/contacts.htm
BACI Reception: mailto:reception@gobaci.com
Community Living BC (CLBC) office: http://www.mcf.gov.bc.ca/spec_needs/contacts.htm
Ilona Kosciecha: mailto:ilona.kosciecha@gobaci.com
Kama Guezalova: mailto:kamaguezalova@gobaci.com
Local Parks and Recreation programs: http://www.burnaby.ca/Our-City-Hall/City-Departments/Parks-Recreation-And-Cultural-Services.html
Down Syndrome Research Centre: http://www.dsrf.org/programs-and-resources/
Canucks Autism Network: http://canucksautism.ca/
Volunteer Burnaby: http://volunteerburnaby.ca/volunteer
other organizations: http://gobaci.com/about/links/
Source URL: http://gobaci.com/what-we-offer/how-to-access-services/
---