$60,000 for 60 years ~ BACI Reaches Fundraising Goal
by Carol Broomhall | April 1, 2017 4:35 pm
In BACI's 60th Anniversary year, our goal was to raise $60,000 ($1,000 per year!) for BACI's Children's Services[1] — including our Infant Development Program[2]. We are very pleased to say we met that goal!
Thanks to all of our BACI members, staff, Board and community friends who contributed in many ways — participating in our fabulous Online Auction, our WestJet ticket raffle, or by donating directly to help children of all abilities flourish and grow.
Join us in making the next 60 years even better than the last!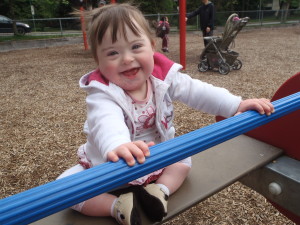 [3]
Endnotes:
Children's Services: http://gobaci.com/what-we-offer/children-services/
Infant Development Program: http://idp.gobaci.com
[Image]: http://gobaci.com/wp-content/uploads/2016/03/May-2014-at-the-park-012-1.jpg
Source URL: http://gobaci.com/2017/60000-for-60-years-special-anniversary-fundraiser/
---
Click to listen highlighted text!