Accreditation
by admin | March 4, 2011 3:12 pm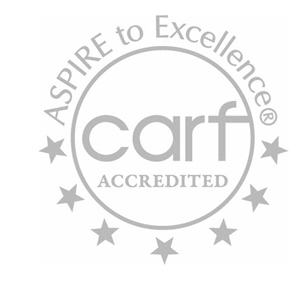 In 2014, BACI was once again awarded a Three-Year Accreditation by CARF Surveyors — the highest award given. 
During our fourth Accreditation Survey — from August 25 – 27, 2014 — the CARF Surveyors came, met with our BACI teams and other stakeholders, and were very impressed!
In their closing statement on August 27, 2014, the 4 Surveyors emphasized:
"It is evident that BACI has a true commitment to providing quality services, and a commitment to improving the quality of those services and the efficiency of their operations… The dedication, compassion, enthusiasm and skills of the staff are evident throughout the organization."
They also recognized and appreciated the people we serve and their families, and the long-standing commitment they have to the values of inclusion and belonging.
For more details, read the full CARF Survey Report[1].
As you may know, CARF (The Rehabilitation Accreditation Commission[2]) has developed "best practice" standards by gathering feedback and expertise from families, people with disabilities, and the employees throughout North America who are connected with the Community Social Services sector.
We look forward to our fifth Accreditation Survey in the Spring of 2017. 
Endnotes:
CARF Survey Report: http://gobaci.com/wp-content/uploads/2014/10/survey-report-71350.pdf
The Rehabilitation Accreditation Commission: http://www.carf.org/Programs/CARFCanada/
Source URL: http://gobaci.com/about/accreditation/
---